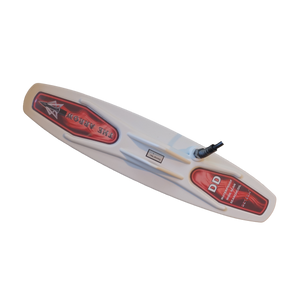 Detech Ultra sensitive 18 x 4" DD ARROW For Garrett Ace
This is the newest search coil model made by the Bulgarian manufacturer Detech. This search coil is unique due its size 18x4" (46x10cm) and is without an analogue on the market.
The Detech 18x4" search coil is specially designed for heavily polluted areas, covering maximum area.
Extremely good for beach hunting, nugget hunting or where big areas are needed to be covered fast.  The Detech Arrow search coil is extremely sensitive,in the same time with stable operation, light for its size and of course 100%  waterproof.
---