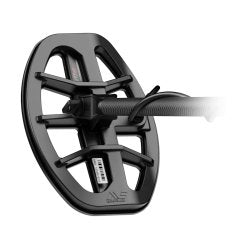 Minelab M8 Search Head for Manticore
Minelab M8 Search Coil
The M8, 8x5.5" elliptical Double-D is the smaller accessory coil for the Minelab Manticore.
It ideal for searching in tight spots, such as among rocks and shrubs and will give easier swinging in long grass or stubble. Its smaller size offers improved target separation for finding treasures in trashy ground and superb sensitivity for small targets.
Includes a coil cover as standard.
Suitable for:
---