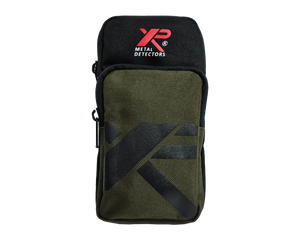 XP Belt Mount Phone Pouch
XP BELT MOUNT PHONE POUCH
Simple and secure pouch with 2 zip pockets.
A strong clip holds the pouch safely mounted on the belt.
A convenient way to keep your mobile phone, documents and valuables safe while out metal detecting.
It fits plus-size Apple or Android phones (Large phones with up to 6-inch screens).
Attach to backpack harnesses or waist belts for easy access.
Dimensions:
Large compartment - 10 cm x 19 cm (4" x 9.5")
Small compartment - 10 cm x 14 cm (4" x 5.5")
---