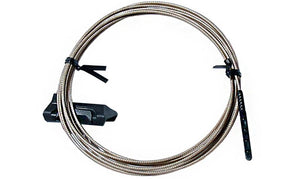 XP Deus and orx Aerial antenna for search coil 115cm
A coaxial flexible antenna designed for underwater search with XP Deus metal detector.
Its optimal length of 115 cm allows using the metal detector in the coastal zone of the city beach at different depths.
You need a special kit for full submersion that will allow having a more comprehensive approach to the detection of jewelry dropped in water.
---